Black Sea Mud 2006 with Bruce and Nigerian Group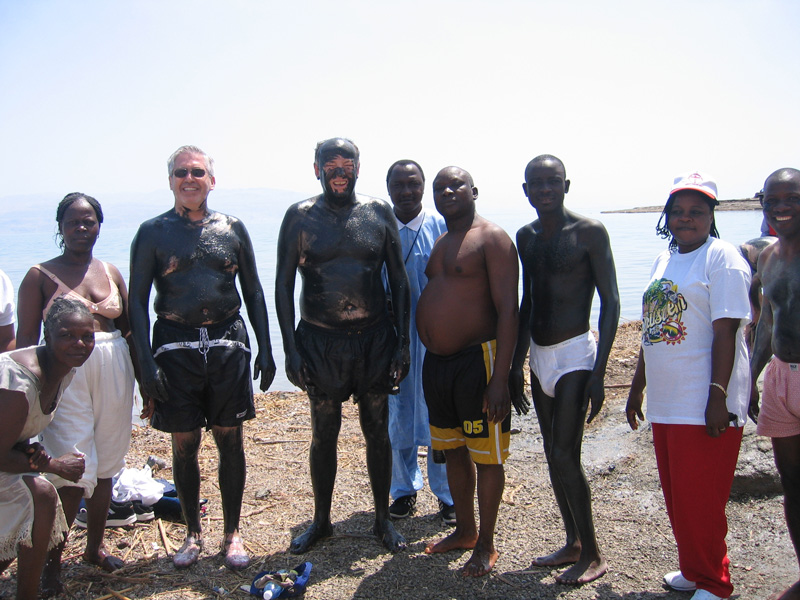 After the April 2006 Nicosia, Cyprus Political Marketing Conference visited Israel with Professor Bruce Newman editor of the Handbook of Political Marketing and Journal of Political Marketing. This picture is of us with a visiting group of Christian Nigerians at the Dead Sea.  
It was one of those magical moments of history, faith, culture and good humanity and humilty which meant agreat deal to us all.