About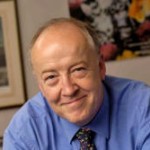 Born in Southall, Middlesex, he first worked for Radio Luxembourg in London before moving to Birkenhead, Merseyside where he worked in a number of marketing and junior management roles for Rank Hovis McDougall in the food industry. Whilst at RHM he became actively involved in community campaigning and studied part time at Birkenhead Technical College where he gained his entrance exams for University. He subsequently studied Politics and Economic History at York University and was President of its Students Union from 1977-78 and Financial Vice Chairman of the Union of Liberal Students from 1977-79. He then joined ICI PLC as a senior management recruit and carried out a number of sales and marketing roles in the Petrochemical and Plastics Divisions of ICI before transferring to the Anglo-Italian joint venture company European Vinyl Corporation based in Cheshire and Brussels where his focus was marketing planning and corporate communications. During this period he was very active in UK politics and became Vice Chairman of the Liberal Party and a member of its senior management team which modernised that organisation into one of the prime UK political parties. In 1992 he stood as a candidate for the UK parliament and in 1994 was unsuccessful in challenging for a European parliamentary seat.
In 1987, Phil decided to change career and moved into academe by taking up a Senior Lectureship in Business Studies at the then Manchester Polytechnic (since 1992 Manchester Metropolitan University). In 1990 he established its business project unit and was responsible for managing over 100 consultancy projects in the commercial and not for profit sectors. A member of the management team that established its MBA, MA in Public Relations and taught masters programmes. He developed the first taught course in public affairs in the UK at MMU and in 1996 jointly founded the internationally regarded Centre for Corporate and Public Affairs, with support from Diageo, DLA, Granada Television, Manchester Airport PLC, Mirror Newspaper Group, PricewaterhouseCoopers, Reuters, Standard Chartered Bank, United Utilities and a number of charitable, small business and public sector interests.
Phil is a past chairman of the UK based Academy of Marketing, former member of the Chartered Institute of Marketing Academic Senate and International Board of Trustees and is on the Global Marketing Board of the American Marketing Association. He was awarded the President's medal by CIM in 2008 for his contribution to the development of international marketing
He is the current chairman of the Marketing Council, UK, PLC. He is International Research Director of the European Centre for Public Affairs and past chairman of its Research Committee. He helped found the Otago Polling Research Centre in 2004 which researched the Dunedin Mayoral and 2005 New Zealand General Elections and is a visiting fellow of the Political Communication, Policy and Participation Research Cluster group at Otago University. Research whilst at Otago focused on youth engagement and public affairs.Phil is joint founding editor of the Journal of Public Affairs and a member of a number of leading  international journal editorial and advisory boards. He has published over 150 publications in the area of communications, lobbying, political marketing, public affairs, relationship marketing and international trade in such journals as the European Journal of Marketing, Journal of Business Ethics, Journal of Business Research, Journal of Communication Management, Journal of General Management, Journal of Marketing Management, Journal of Psychology and Marketing, Journal of Political Marketing, and Management Decision. He has published ten books and his work has been translated into Chinese, Greek, Korean and Russian. His latest book is Dictionary of Marketing by Penguin, published in 2009 which followed Lobbying and Public Affairs in the UK published by VDM. In 2005 with Craig Fleisher he wrote The Handbook of Public Affairs, published by Sage. This followed European Business and Marketing with Frank Macdonald also published by Sage in March 2004 and Machiavelli, Marketing and Management published by Routledge in 2000. He is editor in chief of the Advanced Marketing series of books for Sage and sees commisioned texts in the series on Marketing to Children and Services Marketing in Spring 2010.
He has received grants from the British Council, Chartered Institute of Marketing, EU, Economic and Social Research Council, Granada TV, Home Office and Otago University to support specific research projects. He led two major British Council/EU funded initiatives from 1996 to 2004 to develop small business infrastructure and financial systems to support the nascent Belarus economy and Stock Exchange and has been active in a number of transformation countries on business projects associated with the EU. From 1996 to 2003 he was an advisor to and researched one of the largest urban self regeneration projects in the UK on behalf of the Prince's Trust, the 'Granada Community Challenge' which developed major social cohesion and regeneration projects in the North west in Blacon, Kirkby, Manchester and Warrington. He has taught, examined and researched widely across Europe and North America and has been an advisor to a number of business and governmental organizations including Elf Oil, United Utilities, Granada TV, British Council, Management Consultancy Association and various not for profit organizations. He holds fellowships from the Chartered Institute of Marketing, Chartered Institute of Public Relations and Royal Society of Arts in recognition of his work. Phil has taught  across the Management, Marketing and Business Strategy spectrums but has a particular research focus on Political and Societal Marketing especially Branding, Corporate Reputation, Corporate Responsibility and Strategic Public Affairs Management. His most recent international work includes teaching public affairs and political marketing at Tongji University Business School, Shanghai and giving a lecture on carbon emissions and sustainble marketing at  Wuhan University China. His current research focus is on Business Leadership and Innovation in the current Financial  Crisis